Applying For Indian Scholarship? See A Selected List of 23 Universities Before You Apply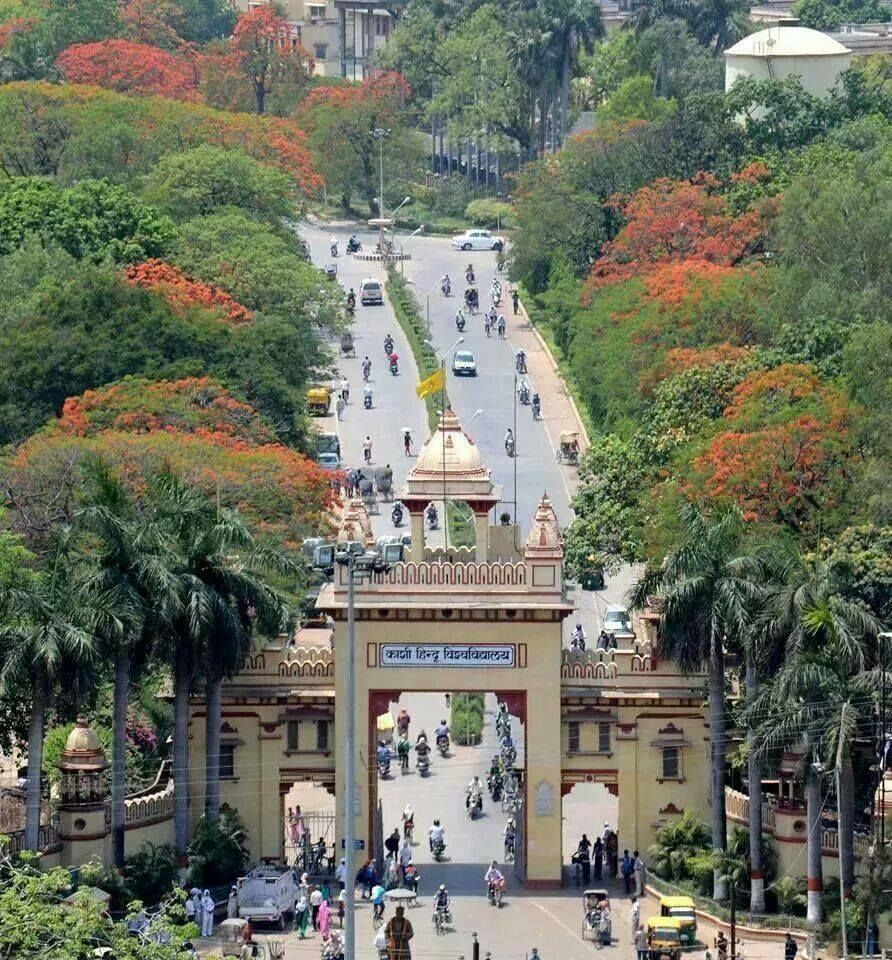 Entry Gate of Banaras Hindu University, Varanasi
I
CCR
(Indian Council for Cultural Relations) is the Indian Government body under Ministry of External Affairs that provides scholarship to international students and scholars from countries maintaining close cultural relations with India to study in Indian universities. ICCR offers various scholarship schemes such as
General Scholarship Scheme (GSS)
, Mekong-Ganga Cooperation Scholarship Scheme. Every year, approximately fifteen to twenty-five Cambodian students obtain scholarships from ICCR through selecting examination organised by
Indian Embassy in Phnom Penh
usually between December and January.
But many of the applicants who passed the examination failed to get admission to Indian university, while some did not satisfy with the university they had selected.
And in the worst case, they had to quit the universities which were situated in the remote area and returned home desperately.
This is due to the lack of knowledge about Indian universities and their respective eligibility criteria for admission. As a result, Cambodian students who obtained the scholarship to study in India often fall below the given slots of scholarships.
Therefore, it is very important to get sufficient information about the preferred, recognised universities some of which are given below.
Those who want to study in India on self-financing also should take note of this information.
Be informed that JNU, named after the first prime minister of India, is always the first choice for Indian students in pursuing their higher education. In short, JNU, famous for its liberal,
student-friendly campus
, is an enduring dream of them, followed by DU, BHU, and so on. Hence, there is a low chance of being admitted to these three universities particularly JNU and DU.
However, most Indian universities have reserved 15% quota for foreign nationals. It is suggested that you should select your interested universities according to your academic merit. If you are confident to compete for admission in the prestigious universities like JNU, DU or BHU, you may do so. Also, you may opt for low profile universities like UP, GBU or UoA if your academic merit in the last university attended is average. PhD applicants are really difficult to get admission in India due to limited seats. To ensure admission, it is advised that the applicant contacts the university admission committee or check admission information on the university website beforehand to know if PhD seat(s) is available for take-in, especially the availability of supervisor.
The following are the 23 recommended universities in the different states of India:
Delhi
1. Jawaharlal Nehru University (JNU), New Delhi – 220067,
http://www.jnu.ac.in
2. University of Delhi (DU), New Delhi – 110021,
http://www.du.ac.in/
3. Jamia Millia Islamia University (JMIU), New Delhi – 220025,
http://jmi.ac.in/
4. Delhi Technological University, (DTU), New Delhi – 110042,
http://www.dtu.ac.in/
Uttar Pradesh
5. Gautam Buddha University (GBU), Greater Noida – 201308,
http://www.gbu.ac.in/
6. Banaras Hindu University (BHU), Varanasi – 221005,
http://www.bhu.ac.in
7. University of Allahabad (UoA), Allahabad – 211002,
http://www.allduniv.ac.in/
Maharashtra
Telangana
Andhra Pradesh
15. Acharya Nagarjuna University (ANU), Guntur – 522510,
http://www.anucde.info/
Bihar (not highly recommended)
16. Magadh University, (MU), Bodhgaya – 824234,
http://www.magadhuniversity.ac.in/
17. Nalanda University (NU), Rajgir – 803116,
http://www.nalandauniv.edu.in
West Bengal
18. Jadavpur University (JU), Kolkata – 700032,
http://www.jaduniv.edu.in/
19. University of Calcutta (UC), Kolkata – 700073,
http://www.caluniv.ac.in/
Tamil Nadu
20. University of Madaras (UM), Chennai – 600005,
http://www.unom.ac.in
Kerala
21. Mahatma Gandhi University (MGU), Kottayam – 685587,
http://www.mgu.ac.in/
Karnataka
22. Bangalore University, Bengaluru – 560056,
http://bangaloreuniversity.ac.in/
23. University of Mysore, Mysore – 570006,
http://www.uni-mysore.ac.in/
*University Grants Commission (UGC), New Delhi, India,
http://www.ugc.ac.in/
Note: UGC is an official government agency that lists all central, state and private universities and colleges in India. (1) Central universities are set up by an act of Parliament (Delhi). (2) Universities set up or recognised by an act of the state legislature are known as state universities. (3) A private university is an institution of higher learning established through a state or central act by a sponsoring body, such as a society registered under the Societies Registration Act, 1860, or any other corresponding law for the time being in force in a state or a public trust or a company registered under Section 25 of the Companies Act, 1956.
For more readings:
See
Complete list of Universities Recognised by UGC
See
Documentary Film on BHU Campus
(Narrative in Khmer)
See also
JNU Students' Union: Politics is a Way of Life
and
Hostel Life Is Amazing
(JNU)